Panopto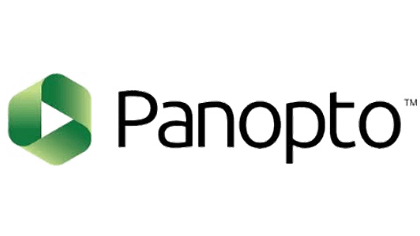 Business Collaboration
Businesses succeed when employees are able to work together efficiently to solve complex problems, execute new initiatives, and share knowledge.
Collaboration tools like Slack and Zoom enable employees to get quick answers from peers and hold real-time conversations from anywhere. But when covering the details is critical, most of us still spend hours typing up lengthy emails, decks, and documents — complete with explanations, screenshots, action items, and more — to make sure others understand.
Lecture Capture
Panopto is the only lecture capture system built with the flexibility to record any combination of video sources, in any configuration, in classrooms of any size. And Panopto scales with ease to meet your institution's needs — from small departmental deployments to campus-wide installations.