Digital Signage Solutions
Digital signage is a versatile, cost effective, time effective and eye catching way of connecting with your audience.
When integrated to its maximum potential, digital signage can completely change the dynamic of a space, bringing environments to life and opening up new ways of communicating with students, staff, clients and the general public.
We believe that businesses and organisations of all sizes should be able to communicate their message in a visually stunning way, and our team are here to help you achieve that. We have experience across a range of sectors, delivering easy to manage solutions that make delivering your content on time and to the right audience, a simple process. The solutions we deliver range from single shop front displays, that replace the time, hassle and long term cost of posters, to large format video walls capable of delivering stunning 4k video content. The benefits aren't just limited to eye-catching content delivery, digital signage can also be used to display critical information in Emergency situations.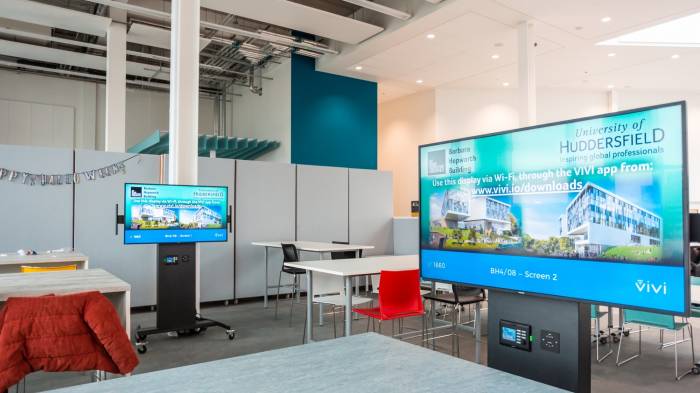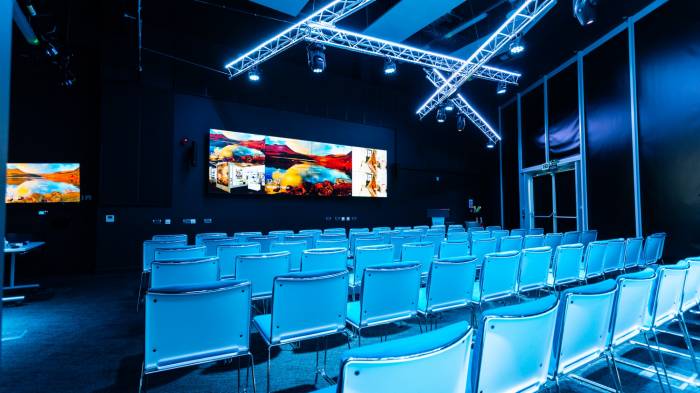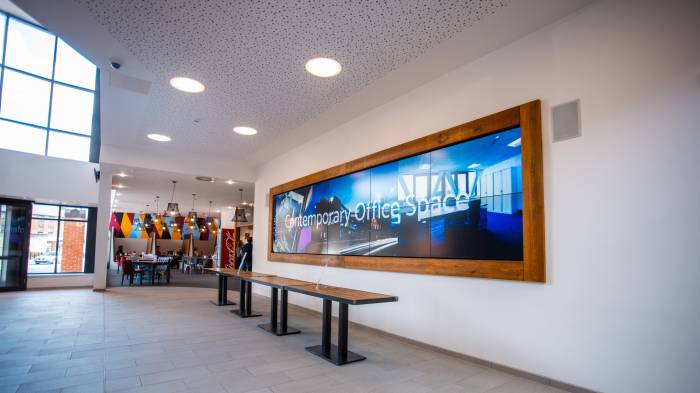 Talk to us about your signage requirements