Collaborative Spaces
Promote teamwork in the office and classroom by integrating technologies that make collaboration a simple process.
From huddle spaces and collaborative tables, to wireless sharing and video conferencing or all the aforementioned technologies in one package. We offer complete collaborative solutions that are designed to get the most from your space and promote the ad-hoc meetings, brainstorming sessions and the sharing of ideas.

Collaborative Technologies
Screen Share
Video Conferencing
Wireless Sharing
Integrated Audio
Bespoke Control Systems
AVoverIP Network Infrastructure
Cost-effect, space-saving and integrated with the audio visual technologies of your choice. Our bespoke service, is designed to get the most from your budget and maximise your collaborative capabilities.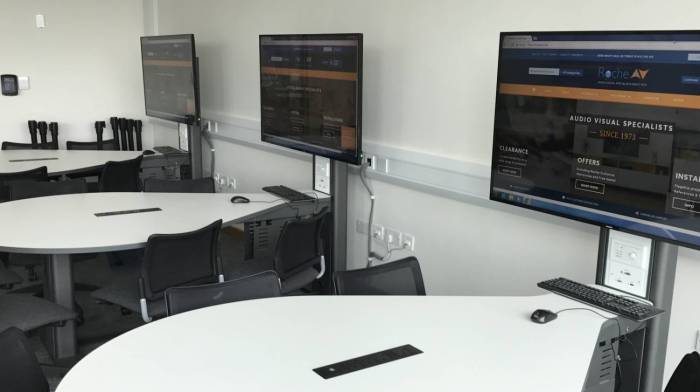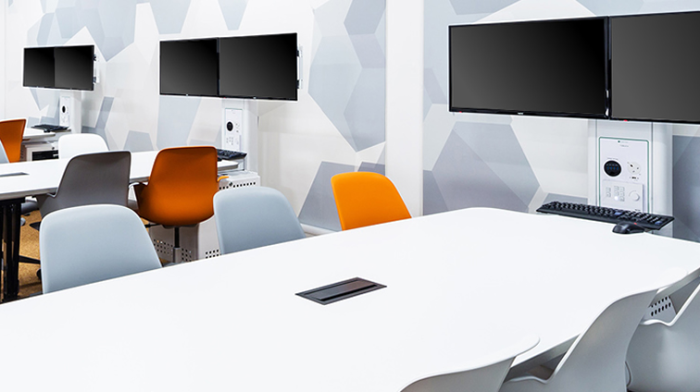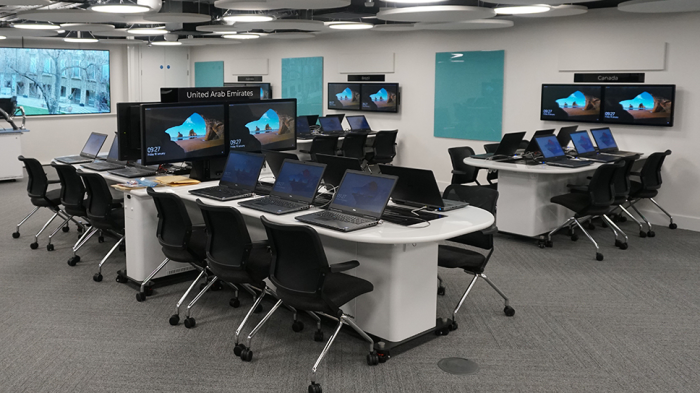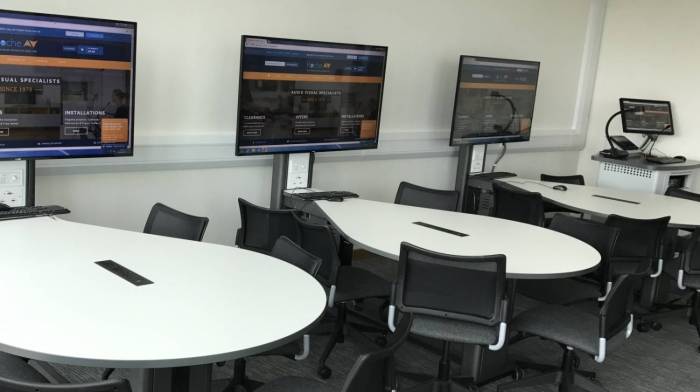 Collaborative Technology Partners
Explore our brand partners below and discover the technologies they offer and example case studies displaying our work with them.
Looking to enhance your collaborative technologies? Contact us and find out how we can help unlock your potential.